REPAIR WITH STANDARD MOUTHPIECES
Stanwell, Savinelli, Winslow, Crown, Peterson, Vauen, Hilson, Big Ben, Jensen, Bjarne, Karl Erik, Altinay, Brebbia, Bari, Parker, Svendborg, Oldenkott, Lorenzo, Radford, Rattray, Chacom, C.Fairmorn, John Aylesbury, Kriswill, Giordano, Molina, Comoy´s, Ascot, Orlik, Jirsa, Butz Choquin and all the others.
Defective mouthpieces made of ebonite or acrylic can be replaced by us in most cases with standard mouthpieces from our stock. Here you can see the repair process and below the prices of the different repairs and possible extras.
Submitted pipe with a faulty mouthpiece.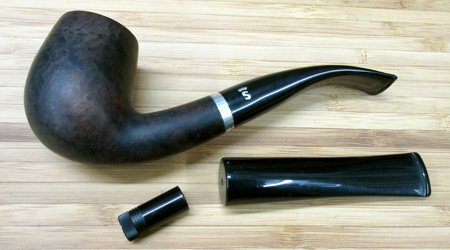 Step 1:
Selection of the mouthpiece blank and tenon...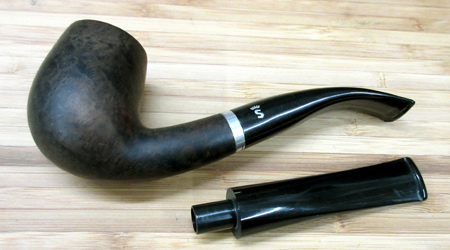 Step 2:
Rough prelathing of the mouthpiece and drill for tenon...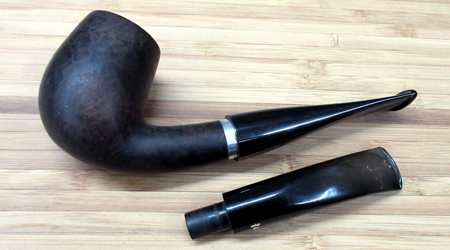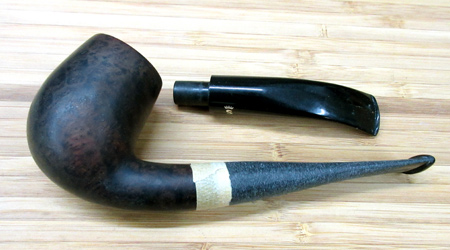 Step 4:
The blank is adjusted to the shaft by grinding . The shaft is taped and will be not sanded...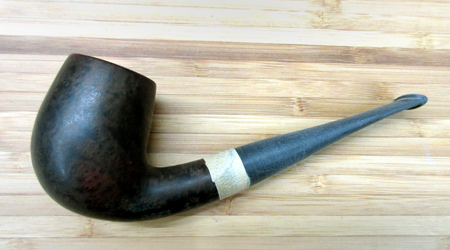 Step 5:
the last step before polishing is finely sanding...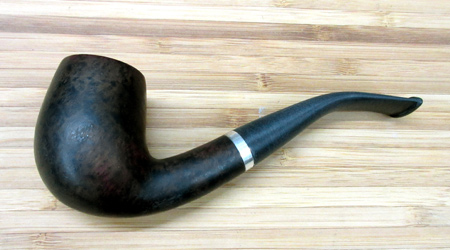 Step 6:
and bent (if necessary)...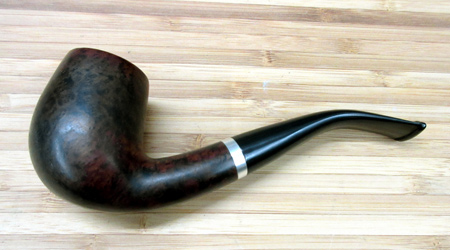 Step 7:
mouth piece and bowl will be polished...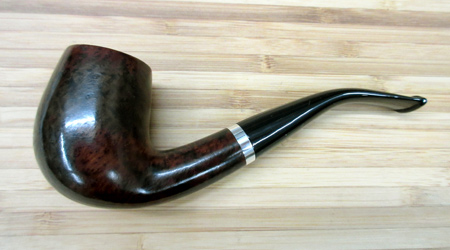 Step 8:
high gloss polished...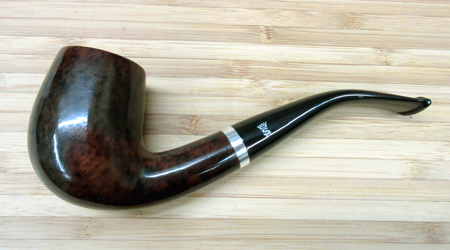 Step 9
the logo can be stamped on request...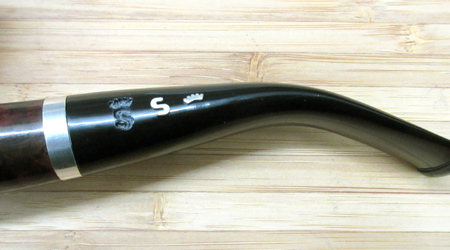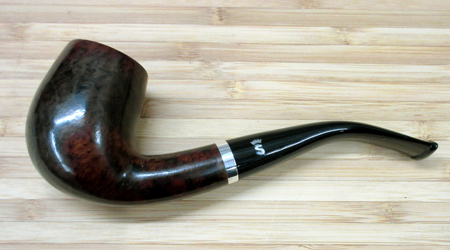 Step 11
and the logo is glued, sanded and polished.
* Simple disc rings are remounted free of charge to the new mouthpiece
In order processing you will find an order form in PDF format for printing and instructions for using the code names.
PIPES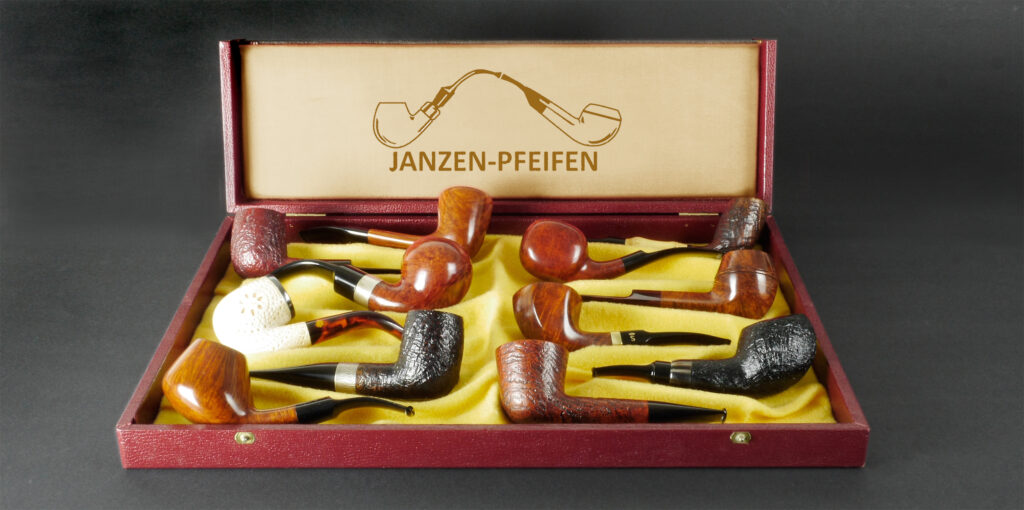 New in our assortment: new pipes and estate brand pipes from England, Denmark, Italy. From cheap utility pipes to precious handmade unique pieces. Take a look!
ACCESSORIES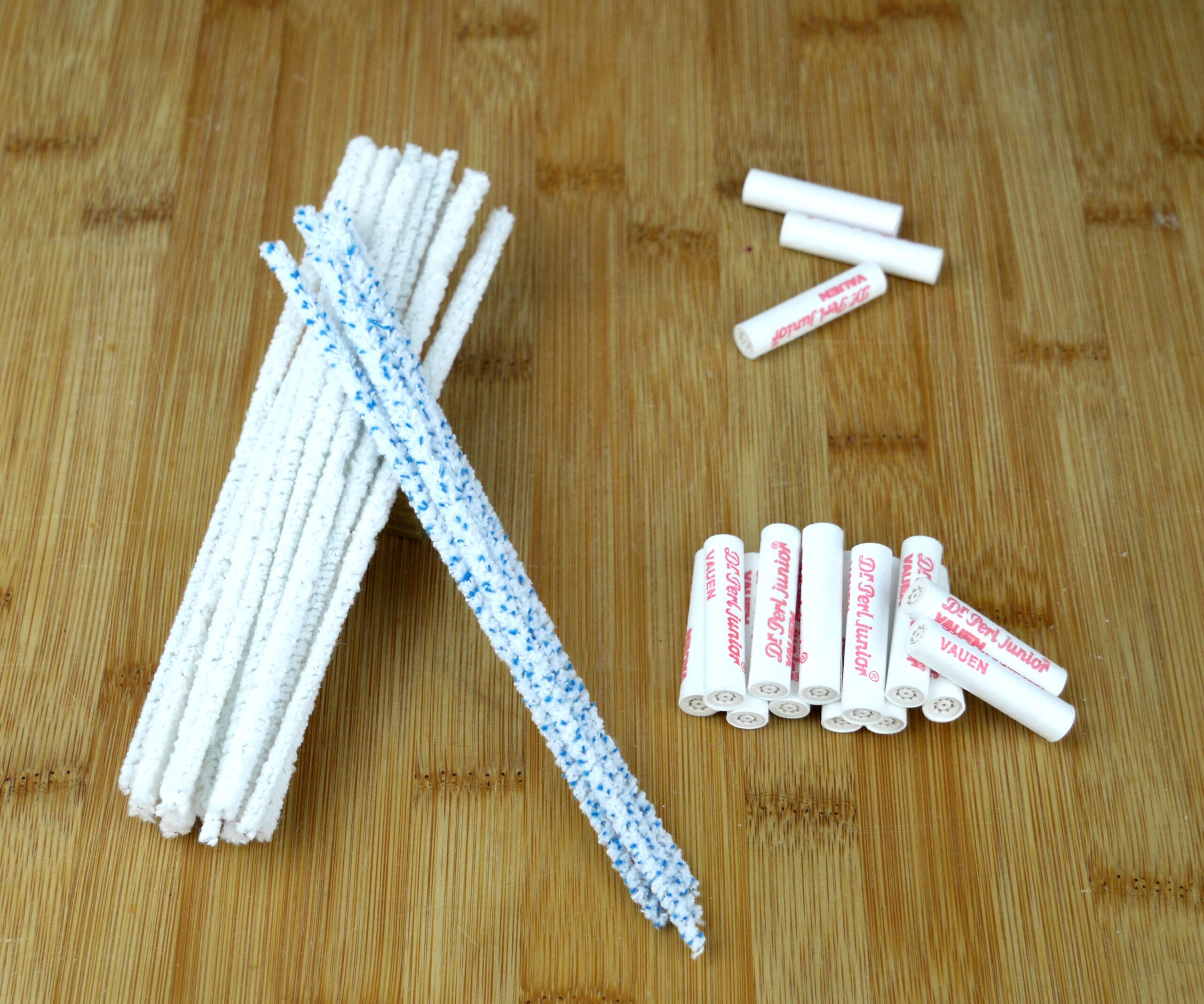 VIDEO REPAIR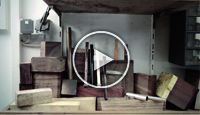 TO THE SHOP